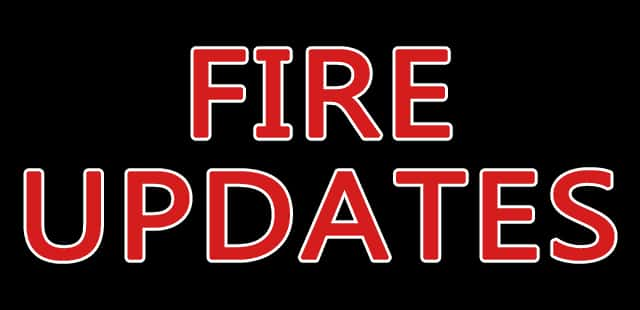 We'll be trying to add to this list as we can.  Thank you to all our fire fighters, law enforcement, doctors and nurses, and first responders for working countless hours to save our community and people. Thank you to everyone in the community who have opened their doors, volunteered, donated, and given vital information
PRESS CONFERENCE 10/16/17 1pm
There was a drone who was flying in an evacuation zone and got in the way of a helicopter, the owner of the drone has been arrested PLEASE DO NOT FLY YOUR DRONES, there are 39 air crafts working on this fire, if you fly they cannot
POCKET FIRE successful with keeping it from moving to the east, now working on the northern part of the pocket fire, they are using aircrafts and dozers to contain, deciding if they are going to use a back burner
TUBBS FIRE lower portion up to HWY 28 except for around the repeater sites Calistoga and Saint Helena is looking very good. Still got lines to construct by the repeater sites, it is very steep and rocky, it will be difficult but they are making sure they have helicopter support before they have firefighters in there
NUNS FIRE most of the southern end looking very good, still having difficulties in the Oakmont branch, but they have a plan and hoping to be able to hold the difficult corner piece
This morning there was a single vehicle traffic collision on Oakville grade w. of Hwy 28 in Napa County, one fatality as a private water tender company that was contracted to assist with the fire fight. CHP is investigating the incident
Continued focus is repopulation; they will continue to repopulate areas as they can clear them
Areas are STILL under evacuation; they have to make sure the fire is controlled and there is no threat in the area before they can repopulate
Cougar lane and Los Alamos RD very narrow & windy roads still have people there who did not evacuate and you HAVE to evacuate
Kaiser Hospital MOB buildings 1&2 are open with pharmacies in them, main hospital is not open, hoping to open in the next few days
Theme word is PATIENCE
If your home is burned or in a burned area it could take weeks to get you back in
When those areas open, they will be done with check points and escorts
PG&E is doing incredible efforts to get power and energy back up PLEASE DO NOT PLUG A GENERATOR IN TO POWER YOUR HOUSE when that happens it slows down the process of getting the power back on
Make sure you click the link that comes with your NIXLE alerts, they lead to the full details instructions
No updates on fatalities, number still stands at 22
1860 missing persons reports, 1743 have been found, 37 turned over to other counties 88 outstanding
150 incidents of looting and they have made several arrests, there are over 200 law enforcement in the area so no reason to worry
LAC continues to be open from 9am-7pm 427 Mendocino, they are providing shuttles to the evacuation centers, and there is free parking in lot B
236 people have been served as of this morning at the LAC
Calls are now coming into the county line with questions about coping, if you are feeling symptoms of depression go to the Sonoma county website for a list of available mental health services, if you are in need of immediate crisis services call 565-6900
The Mayor flew over the city today, take aways from him: the fire is still burning but we have the right people on the job, and he has seen the devastation and he says WE ARE READY FOR THIS JOB AND WE WILL DO THIS JOB
689 people staying in shelters in Santa Rosa, appreciate all of the food and goods donations but they are no longer accepting donations to the family center evacuations locations
Donations will no longer be taken at the police and fire department
If you would like to make a donation of food go to the Redwood Empire food bank, taking non perishable ready to eat foods at 3990 Brickway Blvd
Santa Rosa City bus is FREE this week
UPDATES 10/16/2017 12pm
Roaring Donkey in Petaluma (146 Kentucky St, Petaluma, CA 94952) is STILL taking donations and volunteers! They are not taking donations until AFTER 4pm today but they are taking volunteers and d will be open until 5pm.
REDWOOD CREDIT UNION has raised $3,165,353 (10/16 12:30pm) so far lets get them more! Donate online at redwoodcu.org/northbayrelief OR At any RCU branch:
Visit any of RCU's 17 North Bay & San Francisco locations to make a donation.
OR
By mail:
Please make checks payable to RCU Community Fund. Include "2017 North Bay Fire Relief" in the memo, along with a note on which county you'd like to support. Mail to: P.O. Box 6104, Santa Rosa, CA 95406
Information on how to file for unemployment can be found at Sonomawib.org (also on our facebook page)
To apply for unemployment you may:
Apply online
Apply by phone (Monday – Friday 8am – 12pm)
English 1-800-300-5616
Spanish 1-800-326-8937
Apply by mail (extra postage is required)
Mail to: EDD
PO Box 12906
Oakland, CA 94604-0906
Apply through fax 1-866-215-9159
If you need a computer or fax to submit your application you may do so at Job Link Monday – Friday 8:30 – 4:00pm. Job Link is located at 2227 Capricorn Way, Suite 100 in Santa Rosa.
Business owners and managers may also contact the Job Link Business Services Team at 707-565-8079 to coordinate additional services for your employees, to assist them in regaining their footing as quickly as possible
OFFICIAL STATEMENT FROM LUTHER BURBANK CENTER:
Luther Burbank Center for the Arts' operations staff has been on campus working with authorities, municipal professionals, structural engineers and an environmental mitigation team to determine the safety of the Center and the surrounding environs in order to establish a timeline to resume operations and performances.
To ensure the safety of our patrons, the Center has postponed all performances and events through Sunday, November 5. We are hoping to reschedule as many of these performances and events as possible and will continue to update that information. In the event a performance is cancelled, we will issue refunds immediately as soon as the Center is operationally capable.
PG&E UPDATE via Kron 4 News
At one point 100,000 customers in the North Bay had no power.
Over 3,000 employees are working to restore electricity to the 22,000 who are still without
According to PG&E:
16,600 Sonoma County customers without power
4,100 Napa County customers without power
PG&E expects to have power restored to all customers sometime today.
MANDATORY EVACUATIONS LIFTED UPDATE 10/16/17 12pm
 LIFTED IN BENNETT VALLEY, KENWOOD, GLEN ELLEN, BOYES and SONOMA
Bennett Valley Road and the area east of Petaluma Hill Road.
Bennett Valley Road at Holly Oak Way. No access allowed east of that point.
Bennett Valley Road at Keiser Ranch Road. No access allowed west of that intersection.
Warms Springs Road at Sonoma Mountain Road. No access allowed east of that that intersection.
Note that Bennett Valley Road between Holly Oak Way and Keiser Ranch Road is still closed. This includes Enterprise, Old Bennett Ridge, Bardy and Rollo Rd. These area are closed.
Bennett Valley at Yulupa Road
Petaluma Hill at Crane Canyon
Roberts Road at Lichau Road
Kenwood: Residents located outside the burn area will be allowed to return home. Areas outside of the burn area are defined by the road closures listed below.
Highway 12 is only open between Greene St and Dunbar Rd. .
There are two ways to access Kenwood. From Bennett Valley Road, take Sonoma Mountain Road to Warm Springs Road into Kenwood. From Petaluma Hill Road, take Warm Springs Road into Kenwood. All residents must check in at the checkpoint at Warm Springs Road at Mound Avenue. Bring your ID or paperwork that shows you live in Kenwood.
Boyes Hot Springs: Advisory evacuations lifted, including area east of Hwy 12 to the fire perimeter and south from Madrone Rd to Verano Ave.
Glen Ellen: East of Arnold Dr to fire perimeter and south from Martin St.
City of Sonoma: East of Hwy 12 to 4th St East and south of E. Verano to East and West Spain St.
City of Sonoma: 7th St East from E. Napa St south to Denmark St.
FIRE UPDATE 10/15/17 8am via CAL FIRE
TUBBS FIRE 36,390 acres – 70% contained
POCKET FIRE 11,889 acres – 40% contained
NUNS FIRE 48,627 acres – 50% contained
OAKMONT FIRE 550 acres, 15% contained
UPDATES 10/16/17 6AM
Stress, anxiety, and other depression-like symptoms are common reactions after a disaster.The Disaster Distress Helpline is open 24/7, 365-days-a-year for counseling and support to people experiencing emotional distress related to natural disasters. Call 1-800-985-5990 toll-free, or text TalkWithUs to 66746 for multi-lingual, confidential crisis support.
As of last night 10/15:
#OakmontFire east side of Hwy 12 near Oakmont community (Sonoma County) is now 575 acres & 15% contained.
#NunsFire north & east of Glen Ellen (Sonoma County) is 48,627 acres & 40% contained
#PocketFire north of Geyserville (Sonoma County) is now 11,889 acres & 30% contained.
#TubbsFire between Calistoga and Santa Rosa (Napa & Sonoma County) is now 44,881 acres and 60% contained.
#AtlasFire N & W of Napa (Napa & Solano Counties) is 51,057 acres & 65% contained.
Paradise Pet Resort is housing approx. 500 animals and needs volunteers this week! They've had a bunch of volunteers up until today, but this coming week they need more help. Feeding, socializing, cleaning up – all needed. Must be 15 years old. Call 206-9000 to register.
Redwood Empire food bank will be open today Monday, October 16th – 8:00 am – 6:00 pmThe off-ramps at Airport Blvd. are open in both directions. Our address is 3990 Brickway Blvd., Santa Rosa, CA. IF YOU ARE ABLE TO HELP:Our most current needs are: Food Donations – we are in need of non-perishable, ready-to-eat foods that can be easily consumed by our neighbors living in evacuation centers. These items include: granola bars, snack packs, fruit cups, beef jerky, canned goods with pop-top lids, peanut butter, jelly, nuts, crackers, bottled water and other healthy drinks. Financial Donations – You can make a donation online using the link below or call 707-523-7900.Volunteers – volunteer sign up at our website: refb.org – you will find all available shifts here and can register for any open shift.
PORTIONS OF WIKIUP AND LARKFIELD NOW OPEN! To access your neighborhood, take 101 north to the Airport Blvd. off-ramp. Mark West Springs Road is still closed at the off-ramp. Wikiup and the area to the north, and east of Old Redwood Highway, including Faught Road, are now open to the public, except for the following closed areas:
Vista Grande Drive, all residences west of 5339 Vista Grande Drive have access. No access to the east of 5339 Vista Grande Drive.
Wikiup Drive at Wikiup Court. No access to the east of that intersection.
Wikiup Drive, all residences to the west of 889 Wikiup Drive. No access to the east of 889 Wikiup Drive, including Knollwood Court.
Carriage Lane, east of Carriage Court. No access to the east of that intersection on Carriage Lane.
Larkfield: The area north of the Larkfield Shopping Center that is outside the burned area as defined by the road closures listed below.
Londonberry Drive at the intersection, east of Hatona Drive. No access to the south of that intersection.
Lambert Drive, east of Hatona Drive. No access to the south of that intersection.
Pacific Heights Drive, east of Old Redwood Highway. No access on Pacific Heights Drive.
SCHOOL CLOSURE ANNOUNCEMENTS
The Following Districts Will be Closed All Week, Oct. 16-20
Bellevue
Bennett Valley
Geyserville
Kenwood
Mark West
Piner Olivet Union
Rincon Valley
Roseland
Santa Rosa City Schools
Sonoma Valley
The Following Districts Plan to Open Monday
Cotati-Rohnert Park Unified
Fort Ross
Horicon
Liberty
Monte Rio
Montgomery
Kashia
Waugh
The Following Districts Plan to Open Tuesday
Alexander Valley – Closed Monday, other days TBD
Cinnabar
Dunham
Forestville
Gravenstein
Guerneville (tentative)
Harmony
Healdsburg
Oak Grove
Old Adobe
Petaluma City Schools
Sonoma County Office of Education Programs (tentative)
Sebastopol Union
Sebastopol Independent Charter
The Reach School
Twin Hills Union
Two Rock
West Side
West Sonoma County Union High
Wilson/Wilmar
The Following Districts Plan to Open Wednesday
Cloverdale-tentative
Windsor -tentative
Wright
PRESS CONFERENCE NOTES 10/15/17 1pm 
• POCKET FIRE making really good progress, they are feeling more comfortable about it on the south side, worried about the east side because of the wind, but they are trying to use the wind to their advantage
• TUBBS FIRE fire fighters are on the ground working deeper into the fire, making good progress
• NUNNS FIRE, new fire they are calling it the Oakmont branch, it is growing the part on the south side by Oakmont its still holding by HWY 12 but it is expanding to the east and to the west, mostly it is moving up to the North, everything on the Sonoma side of the ridge is looking good
• Thing are feeling optimist but they are cautious about it
• There is still a lot of fire in Sonoma County, a lot of different things happening, lots of positive but there is still a fire to be fought, they have good resources on the ground and in the air
• Fires are not going down easy but they are getting them
• One separate fire from Adobe Canyon area, investigators are still looking for a cause for that fire
• As some pleases are being repopulated, others are being evacuated, so stay on alert
• Nearing 100,000 acres of burned area
• Over the next 24 hours there will be a lot of repopulation plans coming out
• Things are looking good in Sonoma Valley
• Please have patience they are trying to o get everyone back into their homes
• Kaiser hospital is going to open up the evacuation around Kaiser, but the hospital portion will be closed
• Sutter will be closed
• Hoping they can get the hospitals opened in the next few days, it is very difficult to get the hospitals up and running
• 300 officers a shift are still out for security keeping people and homes safe
• Nixle will post when neighborhoods are open (888-777 text zip code)
• 22 fatalities, 14 identified out of the 22
UPDATES 10/15/17 10AM
#RedwoodValleyFire [update] north of Ukiah (Mendocino County) is now 35,000 acres & 35% contained( 9am via Cal Fire)
#Oakmont Fire [update] east side of Hwy 12 near Oakmont community (Sonoma County) is now 550 acres and 15% contained. (9am via Cal Fire)
#NunsFire [update] north and east of Glen Ellen (Sonoma County) is now 47,106 acres and 25% contained. (8am via Cal Fire)
#TubbsFire [update] between Calistoga and Santa Rosa (Napa & Sonoma County) is now 35,470 acres and 60% contained. (8am via Cal Fire)
#PocketFire north of Geyserville (Sonoma County) is now 11,246 acres & 25% contained. (8amvia Cal Fire)
#LoboFire near Rough and Ready (Nevada County) is now 821 acres and 96% contained (7am via Cal Fire)
Press Conference today at 1pm at Sonoma Fairgrounds
DISPEL THE RUMOR: Erroneous reports have been made that escorted re-entry into Coffey Park is occurring. This is false. (via Santa Rosa Fire)
PG&E's website has real time information on all of the gas relight process including estimated times of restoration and when you can expect to get a visit from gas service representatives. PG&E.com
The County of Sonoma has begun the process of assessing evacuated areas of the unincorporated county for damage.  In short, it's a step closer to moving our displaced residents back home !!! During this process, Permits and Resources Management Department (Permit Sonoma) Employees will be in the evacuated zones. Their vehicles will display the Sonoma County Seal and the Employees themselves will be displaying prominent County Identification Cards. Any citizen who encounters a Permit Sonoma Employee and questions their identification is encouraged to call Sheriff's Dispatch 707-565-2121 and we will confirm their identification. (vis Sonoma Sheriff)
PRESS CONFERENCE NOTES 10/14/17 1PM
Sutter Regional Hospital will NOT be reopening today
The winds last night hit hard and there is a good fire fight happening out there right now
POCKET FIRE it is not marching anymore towards the south, it is holding pretty steady where it is at
TUBBS FIRE east and west sides still looking good, they are working their way up on the east side of the fire
Saint Helena they were making progress the winds caused a setback, air crafts were not able to fire, they are revaluating the strategy
NUNNS FIRE at 2am a new fire just north of Oakmont area, the new fire currently about 450 acres. It came up to HWY 12 and they are holding it there but now it is making its way east towards the top end of the NUNNS fire, not moving fast
LOWER HALF OF NUNNS by Sonoma, winds brought the fire into the North ends of Sonoma, actively working on this fire but it is making its way towards the city, trying to move it north out of city limits
Red flag warnings last nights, strong winds, increased fire activity
They have large ground and air resources fighting the most active areas of the fires
Fire investigators are looking for what caused the fires and that will be released as soon as they know
Over 3,000 Fire Fighters and are only one day closer to bringing the disaster to a close
Top commitment is to bring back normalcy to this community
Last night was difficult for both Santa Rosa Oakmont area as well as the Sonoma Valley area
Large amount of Law enforcement to evacuate the affected, allowing the Fire Fighters to do their jobs
Kaiser Hospital has been cleared from City of Santa Rosa inspections process, and is going through OSHPD (Office of Statewide Health Planning and Development) right now. As soon as it opens a press release will be sent out.
Sutter is looking like it will be later in the future
NB 101 at Bicentennial is now open
All other road closures near evac. zones are still in effect.
Road closures are needed for safety so please have respect for the officers
 There have been instances of looting and they are working hard to protect your homes
Lots of cases of distracted driving so please drive save
Goal to get Old Redwood HWY open as soon as possible, not there yet but getting close
20 fatalities
1643 missing persons reports, 1,420 have been found, 223 outstanding
It could take months maybe longer to complete the search and rescue operations
Residents in Rincon Valley were ready to go and that made it easy to evacuate
Srcity.org has evacuation updates
People still CANNOT go back to evacuated areas
 Consistent fire updates at Fire.ca.gov
EVACUATION UPDATES 10/14/17 10am
4:49am- MANDATORY
Santa Rosa- East of Calistoga RD & North of Melita RD
Santa Rosa- All areas & roads North and South of HWY 12 between Adobe Canyon Rd and Calistoga Rd.
UPDATE 10/14/17 10AM
Chief Hank Schreeder will address some of the latest public safety concerns LIVE on Facebook today (Saturday) at noon
Full Press Conference today at 1pm
From Google doc that can be found here –> GOOGLE DOC 
Petaluma Swim Center: gallon size zip locks, packing tape, and men's underwear  sizes medium, large, and xl!
PEP Housing 951 Petaluma Blvd. S. (8am-4:30pm)  Accepting new socks and underwear.
Warehouse in Petaluma: Immediate need: a community member is setting up a warehouse for donations. We need tables, shelving units, tarps, boxes and bins! Please deliver to 5400 Old Redwood Highway, Suite 200, Petaluma CA
Roaring Donkey: Accepting donations 10/14 8am-4pm
Petaluma Salvation Army 20x20x12 banana boxes (please flatten them first)
Truck and Barter (108 Washington Street, Petaluma- in the Hotel Petaluma) 10/12 Drop off location for non-perishable food items that will be transported to the food bank in Santa Rosa to be used for first responders and evacuees. As an incentive they are offering 10% off your purchase today.
Les Schwab-  All four locations are accepting donations! They can route people there
1600 Santa Rosa Ave, Santa Rosa
4341 Montgomery Drive, Santa Rosa
5353 Redwood Drive, Rohnert Park
6700 Hembree Lane, Windsor
Eventful Productions: At the DoubleTree Hotel in Rohnert Park is accepting (and distributing) all donations but are looking for non perishable foods and toiletries. They have men/women/children clothing, water, bathroom necessities, shoes, blankets… People are instructed to go to the back room across from the tennis courts. They will be open until 8pm.
REDWOOD FOOD BANK– Anyone who wants for volunteer should sign up at REFB.ORG, financial donations can also be made on the website. Food donations are still needed: Granola Bars, Snack Packs, Fruit Cups,  Beef Jerky, Canned goods with Pop-Top lids, Peanut Butter, Jelly, Nuts, Crackers, Bottles Water and other healthy drinks. NO GLASS. Open from 8am-5pm
GARBAGE SERVICE: TODAY 10/14 A special garbage collection will take place in re-populated areas. You can fill ANY bin (including recycle) with waste and it will be picked up. It MUST be in a designated bin or else it will NOT be picked up. Regualr pick-up services will continue Monday, October 16th.
Press Conference Notes 10/13/17 6pm
Please stay out of evacuation zones, it is still dangerous especially with the winds tonight
THIS IS A DANGEROUS EVENT AND IT IS NOT OVER
The Sheriff played a video from one deputies camera to show the severity of this issue
The first responders are using hazmat suits to keep them safe, the first responders are safe
They have not looked at all of the deputies cameras, the deputies said they have never seen anything like this fire
No deputies have been injured
There is a crisis support team that has come into the office, counselors have offered their services, peer support program, employee assistance program to help those first responders
Looting has not been significant in our area, they have made five arrest
There are no reports of arson that he is aware of
They are not going to repopulate because of how the fire may react tonight
If you are in an Advisory, just leave no reason to get stuck in traffic when it is a mandatory evacuation
Press Conference Notes 10/13/17 1PM
Pocket fire is working its way east toward Black Mountain, they have dozer line on the south side of that coming down towards Geyserville
Tubbs fire putting up a black line and they have had fire fighters that have worked their way into the fire and have put down most of the smoke
Santa Rosa City on the South Side of the Fire they are working really well, starting to get repopulation in that area
HWY 29 is a concerning spot although they are making good progress over there
Nuns fire great work last night in Oakmont, working with backfiring very successful
Overall positive feedback from the Firefighters on the ground, just preparing for the wind
12 helicopters and 6 air tankers are working on the fire
Yesterday they reorganized this incident, to have one incident management team assigned to all of the fires in each county
Fires were zoned on a county lines
Concerned about red flag warnings, winds can exceed 40 MPH, keeping a close eye on the weather
Working on two pressing operations simultaneously: fighting the fires in some areas and preparing for repopulation in other areas who have been evacuating
Plans are in the work to get some people back in their homes in the next day or two
Presidential declaration for individual assistance has been approved
Oakmont lot of good working going on with dozer lines and backfiring
Summerfield road going into Bennett Valley lots of great work as well
Two hospitals that are currently closed down: Sutter Health in Santa Rosa and Kaiser Permanente in Santa Rosa
Kaiser hospital should be ready for reopen in the next 12 hours
Sheriff's office is working heavily on missing persons
Current missing persons 1,308 total reports in, 1,052 have been found, 256 outstanding
46 Search and Rescue and 30 Detectives out in the field
18 fatalities
Spanish text alerts on Nixel, Facebook post also being transcribed in English
Police cannot let you in closed roadways, they are dangerous, please be respectful
Drive Safe, stay off roadways, stay out of the left lane, do not text & drive
Signal lights are still out, please stop at the lights
Road closures are being updated on facebook.com/chpsantarosa or roadconditions.sonoma-county.org
No looting will be tolerated, you will NOT get away with it
Curfew in Santa Rosa will be enforced
Interfering with officials and entering evacuated areas will result in incarceration
If you think price gouging (when a business is raising their prices more than 10% after a disaster) is occurring contact the DA's office
The Superior court in Santa Rosa will be closed until at least Wednesday of next week
You can call the DA's office if you have concerns
Update on the Juvenile delinquents who were evacuated will come on Monday
22 shelters remain open and are coordinating medical supplies to each shelter as well as mental health services
Recovery & Rebuild have begun, 1,400 building inspections have been done
The county is opening a Locals Assistance Center (LAC) on Saturday at the one of the Press Democrat buildings 427 Mendocino Ave
LAC will offer FEMA disaster response center, DMV, insurance claims can be filed, small business administration services, and a bunch of different county services
Bring any important documents you may still have
LAC will be open 9am-7pm for at least the first two weeks and will have Spanish translators
UPDATES 10/13/2017 12pm
Regarding fire name consolidation: The #Adobe #Nuns & #Presley fires are now collectively called the #NunsFire (S.E. of #Santa Rosa)
 ACTIVITIES UPDATED 10/13/2017 11:30am
*Blind Scream is open this weekend at Sonoma Mountain Village (1400 Valley House Dr #110 Rohnert Park) they donating a portion of their proceeds to Northbay Fire Relief
*San Francisco Zoo If you live in Napa, Sonoma, Lake or Mendocino Counties and you've been evacuated or are in a shelter because of the ongoing fires: We're here for you! Now through Sunday, October 15, if you're able to travel to the San Francisco Zoo, you'll receive free admission. Simply check in at our entrance with your photo identification. 
*California Academy of Science (55 Music Concourse Dr, San Francisco, CA 94118) – Free entry for you and your family, and anyone from this area, must show valid ID
*YMCA following areas are available for member and displaced friends and family use: Showers, Fitness Center, Activity Center & Child Watch
*McClelland's Dairy & Pumpkin Patch (6475 Bodega Ave, Petaluma, CA 94952) open TODAY  Friday, 10/13/17 giving away free of charge, activity wristbands and lunch for those affected by these tragic events. Also, collecting donations on-site to be dispersed at local shelters for anyone who is able to donate.
NAPA PRESS CONFERENCE NOTES 10/13/17 9:30AM
Atas Fire 27% containment
Fires are combining into one on the Sonoma County Fire
Fires are heading towards Rutherford and Saint Helena, Firefighters are potting containment lines in the area
TUBBS fire firefighters are working hard to contain that fire
RedFlag warnings will be back up over the next few days
DO NOT FLY DRONES If you fly your drones the aircrafts cannot fly over
Open Roads: Monticello RD CAN return, Silverado Country Club is open to RESIDENCE only
Just because your homes are open does not mean you will have power so please prepare accordingly
Wear Masks, goggles, boots, gloves and clothing that covers your arms and legs when returning to you homes
Do not touch debris with bare hands
Do not eat your food
Calistoga is still under MANDATORY evacuations
Shelters: Napa College (2277 Napa Vallejio HWY)  & American Canyon High School (3000 Newell Dr, American Canyon)
UPDATES 10/13/2017 9:30AM
REMYS Restaurant is giving away free food (130 Stony Point Rd, Santa Rosa, CA 95401)
Petaluma Airport is being used as Firefighting Helicopter Base, still no threat to Petaluma
Press Conference today at 1pm
Santa Rosa City Schools holding a press conference up on our facebook page, facebook.com/100.9fm
SF ZOO is open now until Sunday, October 15th with free admission for anyone from the Napa, Sonoma and Lake counties.
SSU Status: Sonoma State is currently closed until Sunday, October 15th they have safely evacuated all students and staff. They will NOT open back up until conditions are safe. Check facebook page for updates. Facebook.com/sonomastateuniversity
Guy Fieri is offering up his support and his culinary skills to help his community, hit hard by the devastating fires in Sonoma County. Fieri joined the Salvation Army on Thursday to cook up hot meals for thousands of evacuated victims and emergency workers. Fieri and his team set up his mobile kitchen in the parking lot of the Santa Rosa Veterans Memorial Building on Maple Ave., where they will be cooking lunch and dinner through Saturday.
Back to School Donation Drive for Fire Victims will take place on Sunday, October 15th at A Place To Play (2375 W. 3rd Street in Santa Rosa) Looking for: backpacks, lunch pails, pencil pouches, binders,  pens, etc.
UPDATES 10/13/2017 7:30AM
The City is working with FEMA to organize a local help center to help connect the residents of Santa Rosa with the recovery help available. Please consult srcity.org for updates. Redwood credit union has set up a fund to help fire victims. Visit https://www.redwoodcu.org/northbayfirerelief for information.
The City is working with the County to establish a Local Assistance Center (LAC) which is a one stop location where those affected by the Sonoma County fires can go for essential resources and assistance. Representatives from City, County, we will update you as soon as that becomes available
The County of Sonoma is working to identify and adjust property values and tax bills on properties damaged by the recent fires.
Sonoma County Schools are still closed
The Superintendent of schools will be in the area today assessing the damage to schools. There will be announcement of Sunday evening on the status on the school system
TUBBS fire is at 10% containment
POCKET fire is at 5% containment
NUNS fire is at 5% containment
PRESLEY fire is at 10% containment
Red Flag warning is continued for the next 36 hrs. Very poor air quality, slight chance for rain on Tuesday
REMINDERS
UPDATES 10/12/17 3PM 
Press Conference 6pm 10/12
Law offices of Deborah L. Reece 632 Petaluma Ave,  Sebastopol  Collecting PJ's & Books for Pajama Program. Collecting from 10am-4pm Monday-Friday all the way into  next month
The Sonoma County Active 20-30 group that is collecting donations for schools. Donation drop off at 1360 Redwood Way in Petaluma. They are looking for:Kids BackpacksLunch boxesPaperPencilsSmall white boardsErasersPensDry Erase Markers/ErasersNotebooksFoldersGlue sticksOther general school supplies
Crossing The Jordans (2. West 3rd Street Santa Rosa) Accepting clothing donations and will sort the clothes and distribute them the correct shelters (707) 495-2365
Redwood Gospel Mission (101 6th Street, Santa Rosa) accepting food donations
Press Conference Notes 10/12 1pm
Huge influx of resources have come in New Mexico, Utah and Oregon
TUBBS FIRE 3,4270 Acres, 10% Contained, Evacuations: Calistoga, Areas of Santa Rosa around city limits, Larksville. Road Closures: Calistoga Rd, HWY 12, Mark West Springs Rd.
POCKET 8,130 Acres, 0% Contained Evacuations: Geyserville, surrounding rural communities. Road Closures: W Mines, Ida Clayton
ADOBE ROAD 7,255 acres, 1% contained, EVACUATIONS: Oakmont, Bennet Valley Rd, South Santa Rosa
NUNS 4,698 Acres, 3% Contained, EVACUATIONS: N. Sonoma City throughout Sonoma Valley
15 Sonoma County Casualties
1,000 missing, 603 Safe, 400 outstanding (lots of duplicate reports)
Spot searches began in cooled off areas
NO press will be allowed for ride-a-longs
Please call back the missing persons hotline when your loved one is found (707) 565-3856
More information available at srcity.org/emergency
Keep roadways clears safe, don't be on the road if you don't need to be
Outside officers continue to join the efforts, 100 officers were called yesterday
PLEASE do not text/call while you drive, want to keep the number of distracted drivers down during this time
For updates on road conditions: roadconditions.sonoma-county.org or use apps like Waze
2,834 structures have been lost 400,000 square feet of commercial space
PG&E has 800 workers out to get the power and gas back on
Daily Shelter briefings are in place in order to get information to those who do not have cellphone service  and/0r internet access
Be ready to evacuated: have important documents together, your cellphone charger, gas in your vehicle, food, water, pet carriers, pet food, medications, warm clothes, closed toe shoes
4,000 people are in 24 shelters
Head to these shelters FIRST if you are evacuated: Sonoma Marin Fairgrounds, Sonoma county Fairgrounds, Elsie Allen High School, Santa Rosa Vets Building
Red Flag warning tonight until 5pm, another one Saturday evening
Once again Immigration Status will NOT be ask at Shelters
Press Conference Notes 10/12/17 9:30AM
*Warning some of this information may be hard to hear*
900 Missing People, 437 safe, 463 outstanding. That number is expected to change.
14 deceased from the SOCO fires
Cadaver dogs are actively searching
ID may take longer than wanted, asking for patience
Remains will be handled with care
1pm Press Conference with Fire Department/Police/Sheriff at fairgrounds
If Police are blocking your street please do not return home
They will not be releasing the names of the missing persons at this time
Two arrest were made last night from curfew violations, five total from the past nights
UPDATES 10/12/17 9:20AM
Elsie Allen High School 599 Bellevue Ave, Santa Rosa, CA 95407
*Volunteers
*Flashlights
*Batteries
*New underwear all ages
*Duck tape
*New Towels
*Foldout Tables
*Mew L/XL sweatpants
*New Socks
Evacuation Updates
Rohnert Park Adobe Fire
NO evacuations for Rohnert Park at this time, please remain indoors and limit smoke exposure
Sonoma Sheriff Operational Briefing todat at 9:30pm
Oh La Luxe 30% of web sales will be donated to support local fires
UPDATE 10/12/17 8:00AM 
If you had a family member at Kaiser Permanente Santa Rosa and Sutter Santa Rosa Hospitals have established Family Reunification phone lines to assist in connecting missing loved ones with their family members.
Kaiser Permanente Family Reunification: 855-599-0033
Sutter Santa Rosa Family Reunification: 866-961-2889
Please continue to report missing persons to the Sonoma County EOC Hotline: 707-565-3856
TubbsFire between Calistoga and Santa Rosa (Napa & Sonoma County) is now 34,270 acres and 10% contained. (as of 7:15am 10/12)
#PartrickFire  west of Napa (Napa County) is now 9,523 acres and 2%.(as of 4:30pm 10/11)
#AtlasFire north and west of Napa (Napa & Solano Counties) is at 43,349 acres and 3% contained (as of 4:30pm 10/11)
#NunsFire] north of Glen Ellen (Sonoma County) remains 8,476 acres and 2% containment (as of 4:30pm 10/11)
#PocketFire [update] north of Geyserville (Sonoma County) is now 8,130 acres (as of 7:30am 10/12)
Redwood Credit Union is here to help Members impacted by the North Bay fires. If you need assistance, please contact us:
Visit any RCU branch location
Call us at 1 (800) 479-7928 or (707) 545-4000
Email us at membersmail@redwoodcu.org
You can also make donations on their website at https://www.redwoodcu.org/northbayfirerelief
Facebook, Google to donate $1.5 million to Wine Country fire relief
San Francisco 49ers, Oakland A's, San Jose Earthquakes, San Francisco Giants, Oakland Raiders, San Jose Sharks and the Golden State Warriors today announced a collective donation of $450,000 to support North Bay fire relief efforts. The teams urge all of their fans to contribute to the effort.
REDWOOD EMPIRE FOOD BANK is asking for food and monetary donations. Specifically shelf stable foods: granola bars, canned foods with pop top lids and water
Sonoma County Les Schwab stores are collecting donations for those in need. You can drop off supplies at your local store and they will be delivered to evacuation centers.
FROM PRESS CONFERENCE 10/11/17 5pm 
 • Tubb fires 27,360 acres,10% containment
• Evacuations still active in north part of Santa Rosa and up around Calistoga
• Geyserville and surrounding areas under evacuation
• 22 fires burning in California, 170,000 acres burned
• 3,500 structures lost
• 21 people have lost their lives
• Resources are coming from all over the county, Sacramento, Oregon, even in the Midwest
• Responders are preparing for the worsening weather conditions tonight
• 600 reports of missing people, 315 found, 285 still on the list
• Nixel is close to getting voice alerts for land lines in both English and Spanish
• BAD RUMOR CLEARED UP: Shelters are NOT checking immigration statuses at shelters
• Governor Brown declared a state of emergency, President has granted a major disaster declaration
• An additional 2,500 Soldiers and Air men will be arriving to help
• 100 additional police officers also called in to help
• STAY OFF THE ROADS if you do not need to be on them
UPDATE 10/11/17 3:42pm
Medical updates:
Sutter Clinics are open in Healdsburg
Kaiser Rohnert Park is open and filling prescriptions
Kaiser Optical Rohnert Park open helping people get glasses
Mail is being held at the mail office no concern about missing mail*Best route is South towards Petaluma*
Advisory Evacuation for Boyes Hot Springs and the north side of Sonoma. Including Arnold Drive from Madrone, South Petaluma Ave and E. Napa and Lovell Rd
CALISTOGA mandatory evacuation
We are also opening up our parking lot to anyone that has been evacuated.
Casa Del Mar will be giving away FREE burritos today from 12-4pm for those affected by the fires!
Norcal volleyball association on Skylane road in Santa Rosa offering day care services for kids 9am-5pm teachers are on site as well
UPDATES 10/11/17 3:11pm 
Advisory Evacuation for Boyes Hot Springs and the north side of Sonoma. Including Arnold Drive from Madrone, South Petaluma Ave and E. Napa and Lovell Rd
*Best route is South towards Petaluma*
Sonoma State recommended NOT mandatory evacuation, SSU will be closed until Monday, October 16th
73 Helicopters in the air helping and 30 air tankers
8,000 firefighters on all fires, more coming from Oregon, Washington, Arizona, Nevada
Rohnert Park Kaiser is open and fill prescriptions
Verizon & AT&T will NOT be up-charging for more data use in all Santa Rosa zip codes
UPDATES 10/11/17 1:29pm 
Limited searches have began for missing people in cooled off areas
There is an attempt to upgrade NIXEL where it will be able to contact land lines when there is an update
They are also constantly updating the Sonoma Sherif facebook page www.facebook.com/sonoma.sherif
350 members of the Nation Guard are on their way to assist the fires
If you have FOUND a family member that you had marked as a missing person please call back 707-565-3856 and let them know your family member has been found
This morning there was a total of 530 people missing, they have found 130. They expect the number of people found to increase
6:30PM press conference with Sonoma Sheriff at Sheriff department
UNCONFIRMED press conference at 5pm at Sonoma fairgrounds
Emergency worker and the press are legally allowed into evacuation zones. The Sheriff's Office is no longer offering escorts into a into evacuation zones because of safety issues and staffing
NO REENTRY or escorts to evacuation area
Press Conference today at 1pm MOVED to Sonoma County Sheriffs office
If the fire has left you unemployed Sonoma County JobLink can help answer questions about unemployment- sonomawib.org OR call 707-565-8500
If you need to file a Missing Persons Report call 707-565-3856
Boil water notices are in place for area in Fountain Grove and Oakmont only
SOCO ALERT SYSTEM is what is being recommended for staying updated, Sign-up online at SoCoAlert.com or by phone at 866-939-0911. Download the free app from CodeRED and receive notifications where you are! Get your friends and family to sign up and be informed.
16 people killed
2,000 homes destroyed
115,000 acres burned
Fire at 0% containment


Santa Rosa City Schools Culinary Program has a food truck and they are looking for somewhere to go, call them at (707) 235-7072
 EVACUATION AREAS 
Annadel Heights Area
All of Oakmont East of Melita Road
Cross Creek Road
Sky Farm Drive
Saint Andrews Drive
All Residences North of Fountain Grove Parkway
Montecito Height
The Hopper Ave Area West of Coffey Lane
All residences east of Fulton Road
Kaiser Permantente
VOLUNTEERS/DONATIONS
To Volunteer or Donate Supplies email info@volunteernow.org or call 707-573-3399
Finley Center no longer accepting donations
Salvation Army still taking donations – 94 Stony Circle, Unit D in Santa Rosa
UPDATES 10/10/17
Santa Rosa City Schools closed tomorrow Wednesday, 10/11/17
LBC shows cancelled through 10/15/17.  Refunds will be given when box office is back up and running.
SRJC IS CLOSED THROUGH SUNDAY, OCT. 15, 2017. All classes and activities are canceled this week.
Sonoma County Fairgrounds Monster Truck show canceled for this weekend
Sonoma State University-A decision regarding opening campus for classes and regular University business tomorrow, Wednesday, Oct. 11, will go out no later than 3pm today.
Cotati Rohnert Park Unified School District closed through Wednesday 10/11/17
GAS STATIONS with Gas:
COSTCO in Rohnert Park
Windsor Chevron and Shell
Chevron in Rohnert Park/Cotati
76 near Foodmaxx in Rohnert Park
Valero on Farmers Lane
Valero on Yulupa
Santa Rosa COSTCO (gas and store both open)
Shell by Wal-mart in Windsor
GROCERY STORES OPEN:
Safeway on West College
Costco in Rohnert Park and Santa Rosa
BUSINESSES HELPING: UPDATED 10/11/17 12:21
Peete's Coffee giving away coffee & tes to first responders – 650 4th street
Lagunitas Brewery has FREE WATER today (Wed 10/11), 10 am – 6 pm at our TapRoom. Stop in at the main office with your water jugs and we'll help you get them filled. – 1280 M McDowell Blvd, Petaluma
Beer Baron will be providing free food from noon to 6PM at our Santa Rosa location. – 614 4th St, Santa Rosa Also they are 

collecting donations at other locations (Pleasanton, Livermore, Santa Rosa). Anything from blankets, water and clothes will help.

Patterson's Appliance Repair in Petaluma is offering laundry services for people who need to wash towels or blankets or their clothing – 1310 Commerce Street Suite A in Petaluma.
Ooh La Luxe in Petaluma taking women's, men's and baby clothes donations until 4pm today, also distributing donations if you are in need of clothes.-109 Petaluma Blvd N
Mystic Theater/McNears– Mystic Theatre has opened for temporary shelter. McNears Restaurant will be providing food for those in need. 23 Petaluma Blvd N.
McClelland's Dairy open Friday, 10/13/17  giving away free of charge, activity wristbands and lunch for those affected by these tragic events. Also, collecting donations on-site to be dispersed at local shelters for anyone who is able to donate.
Sonoma Raceway opens 50 acres of campgrounds to evacuees.
Synergy Health Club in Petaluma has showers and towels-open until 6pm
FACEBOOK SUPPORT GROUP:
https://www.facebook.com/SRfiresupport/?ref=bookmarks