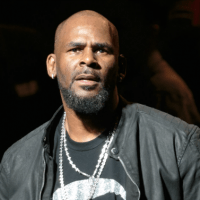 Yesterday BuzzFeed News released an article surrounded two set of parent's allegations that their daughters were being held captive by R.Kelly.
In the article it outlines accusations that R.Kelly  "controls every aspect of their lives." A statement that was later confirmed by three members of Kelly's team. Although his lawyers dismissed the claims, the evidence in the article is too haunting to ignore.
Catch up with the original article here. 
Now TMZ has released a video of one of the alleged captives, Joycelyn Savage speaking out against those claims.
In the video above she denies being held against her will. In a noticeably shaky voice, she attempts to convince everyone she is "in a happy place in her life."
Once the interviewer begins diving in with questions about her whereabouts and roommates she shuts down the questions, appearing a bit frazzled.
According to TMZ, Joycelyn's father believes she is suffering from Stoockholm Syndrome, feelings of trust or affection felt in certain cases of kidnapping or hostage-taking by a victim toward a captor.