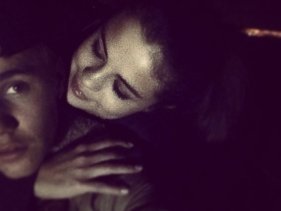 Could it be that Jelena are back together?
Biebs posted this up on his Instagram with the quote "Love the way you look at me".
And it looks like a lot of Beliebers are being supportive.  I wouldn't call myself a Belieber, but I'm all for it.  If she can make him stop acting like a douche, more power to her!